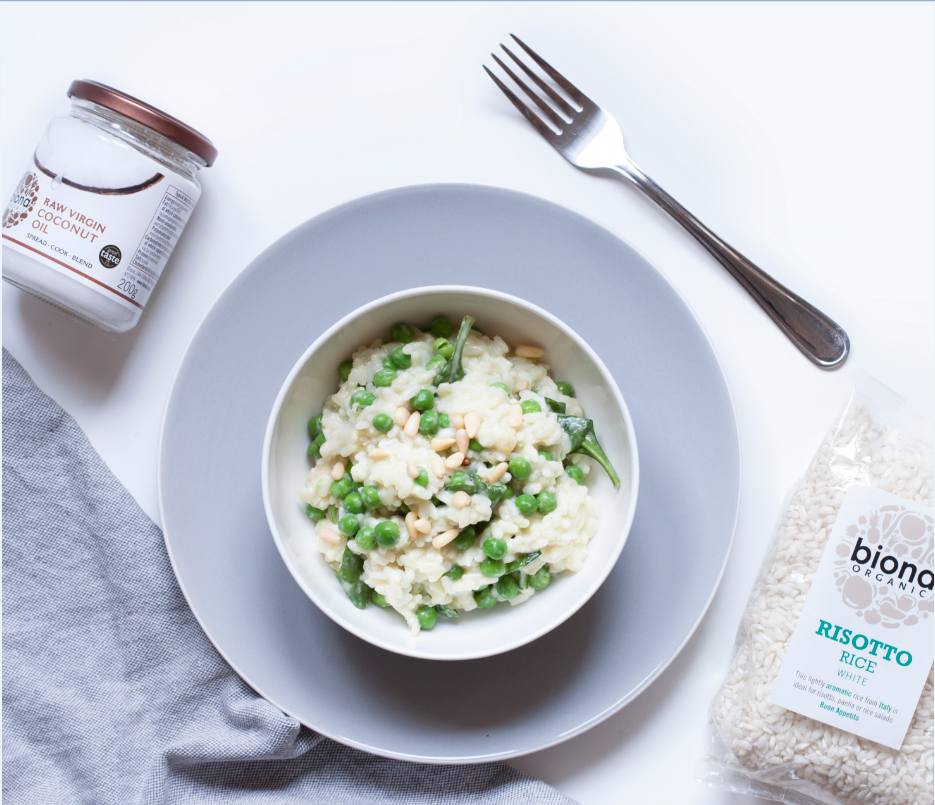 Green Pea Risotto:
Ingredients
· 700ml vegetable stock
· 1 bag of spinach
· 25g fresh basil leaves
· 2 tbsp Biona Coconut Oil
· 1 cup chopped shallots or onion
· 4 cloves garlic, minced
· 250g Biona Organic Risotto Rice
· 1/4 tsp salt
· 200ml white wine
· 100g green peas
· 25g Parmigiano-Reggiano cheese
· 45g toasted pine nuts
Method
· Melt the coconut oil in a large pan, add the onion and garlic, and cook for 10 mins until soft.
· Stir the rice into the onion and garlic.
· Pour in the wine, then bubble and stir until completely absorbed.
· Add a ladleful of sock at a time, stirring continuously for 20-30 minutes or until rice has absorbed all the liquid.
· Stir in the spinach basil, peas and parmesan.
· Turn off the heat and leave to stand for 3 minutes.
· Toast the pine nuts and sprinkle on top to serve.
Windmill products used in this recipe