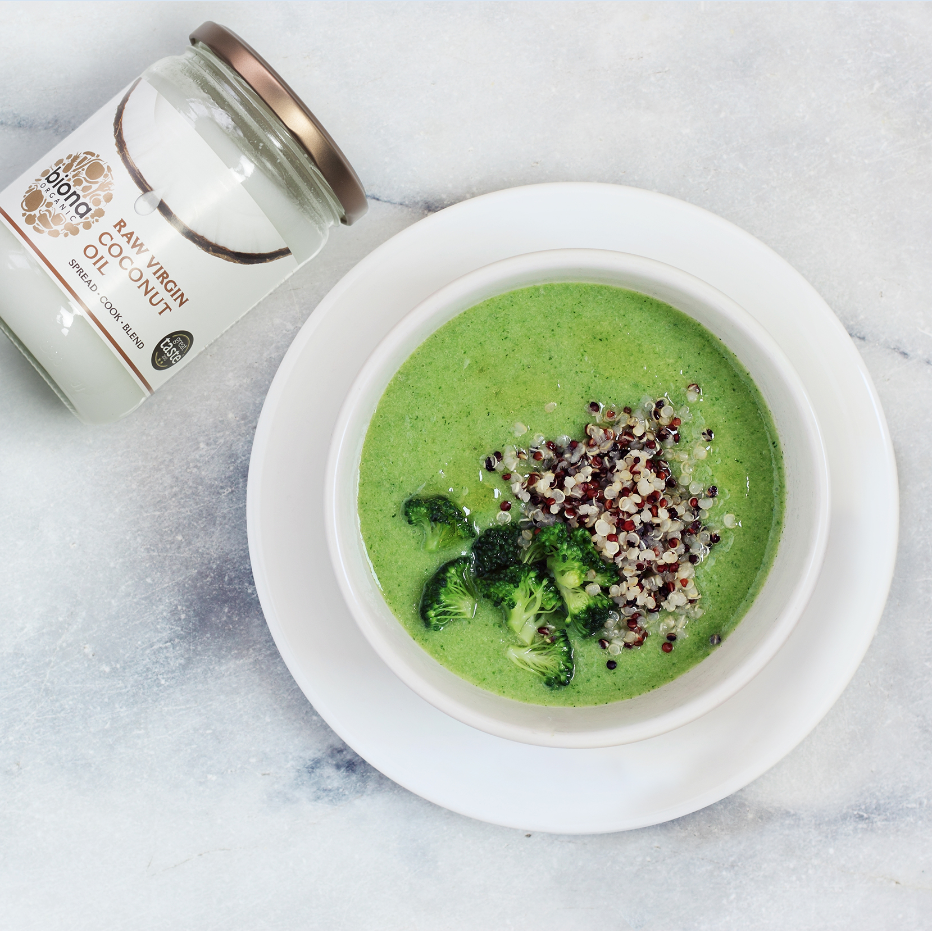 Immune Boosting Green Soup:
Ingredients
600ml of vegetable stock
2 tbsp Biona Organic Coconut Oil
1 broccoli
200g greens (spinach/kale)
1 tin of Biona Organic Cannellini Beans
4 cloves of garlic
Handful of coriander
1 tsp cumin
1 tsp cayenne pepper
2 lemons
To Garnish (optional):
30g quinoa (cooked with 125ml water)
2 florets of broccoli, chopped into smaller pieces
Method
Chop the broccoli into small pieces.
Crush the garlic and place it in a frying pan with the cumin, cayenne pepper and coconut oil.
Once heated, add the broccoli.
Cook broccoli until tender, and add greens until wilted. Leave some broccoli aside to add on top of the soup later.
Rinse the quinoa, and place in a saucepan with 125ml of water. Cook over medium heat until all the liquid has been absorbed. Put to one side.
Place the cannellini beans, lemon juice, coriander, broccoli and greens into a blender with 600ml vegetable stock.
Blend until smooth, then heat and top with the quinoa and leftover broccoli.
Windmill products used in this recipe