Spelt Tagliatelle with Avocado Pesto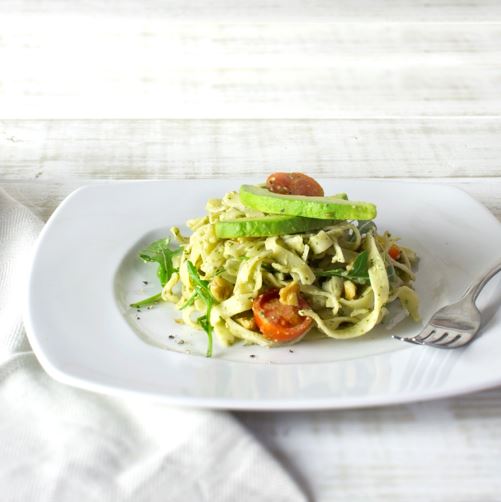 Ingredients
· 375g Biona Organic White Spelt Tagliatelle
· 75g basil leaves
· 1 garlic clove
· 2tbsp walnuts, toasted
· 1 tsp lemon rind, finely grated
· 3 tbsp lemon juice
· 2 avocados
· 100g rocket
· 2 tbsp Biona Organic Olive Oil
· 250g cherry tomatoes
To serve:
· 1 avocado
· Black pepper
Method
· Cook pasta following packet directions. Drain, reserving ¼ cup cooking water.
· Cover pasta to keep warm.
· Place basil, garlic, walnuts, lemon rind and juice into a food processor. Process until finely chopped.
· Roughly chop 1 avocado. Add chopped avocado, olive oil and 2 tablespoons of the reserved cooking water to the basil mixture. Process until smooth and combined. Season well with salt and pepper.
· Combine pasta, pesto, rocket and tomato in a large bowl. Slice remaining avocado. Serve pasta topped with sliced avocado and cracked black pepper.
Windmill products used in this recipe