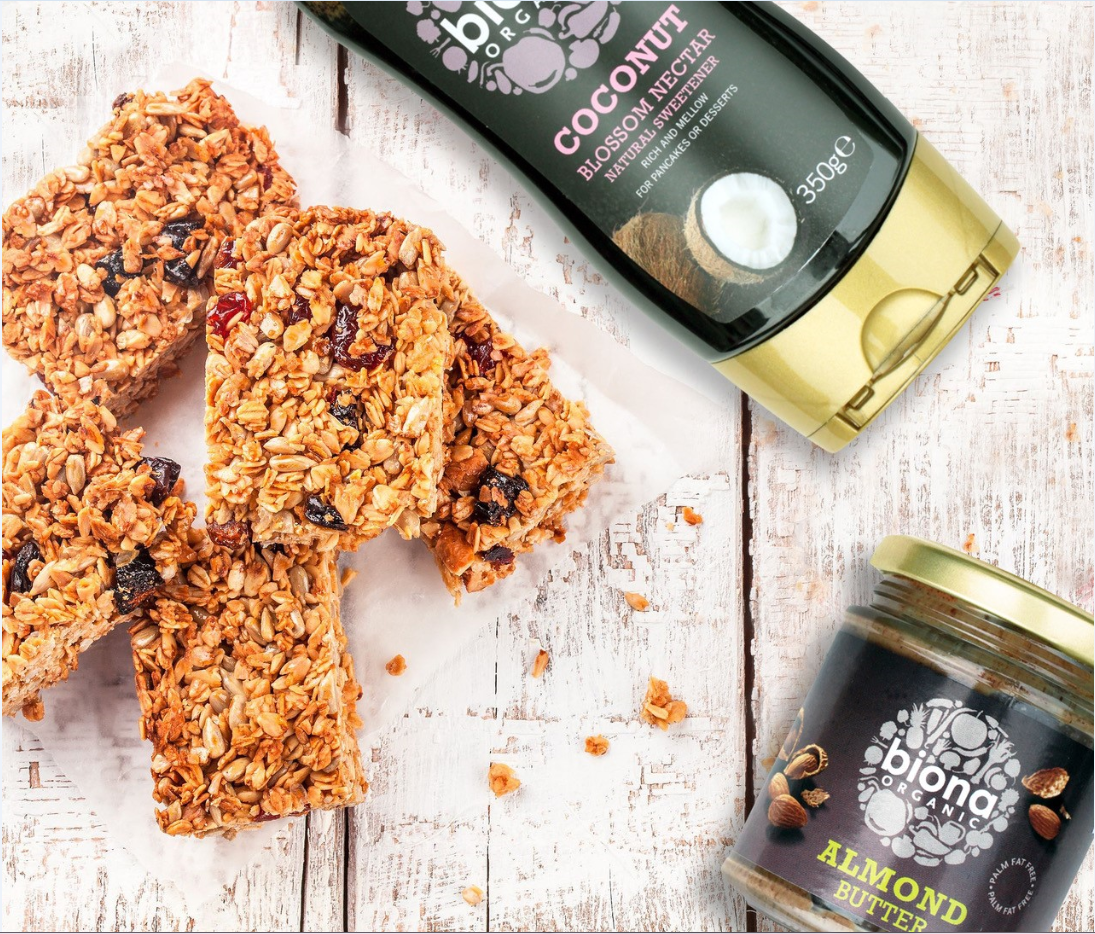 Malty Breakfast Bars:
Ingredients:
- 2/3 cup gluten free oats
- 1/3 cup organic barley flakes
- 1/4 cup organic puffed quinoa
- 1/4 cup organic sunflower seeds
- 1/4 cup organic pumpkin seeds
- 1/2 cup organic pecans
- 1/4 cup organic ground almonds
- 1/2 cup organic flax seeds
- 1 tbsp organic maca
- 1/2 tsp cinnamon
- 1 tbsp Biona Organic Almond Butter
-1/4 cup melted Biona Organic Coconut Oil - Raw Virgin
- 1/4 cup Biona Organic Coconut Blossom Nectar
- 2 mashed bananas
Method:
Preheat the oven to gas mark 5/190C
- Mix all the dry ingredients in a large bowl. Heat the coconut oil very gently in a saucepan until melted then add to the wet ingredients.
- Add the wet mix to the dry mixture and stir well until everything is combined. Line a baking tray with grease proof paper and spread the mix on top, around an inch thick.
- Top with your choice of crunchy toppings. Bake for 25 minutes - test the middle of the bars with a knife to ensure they are cooked through.
- If not, bake for a further few minutes and test again. Remove from the oven and leave to cool. Then divide into equal sized bars.
Windmill products used in this recipe