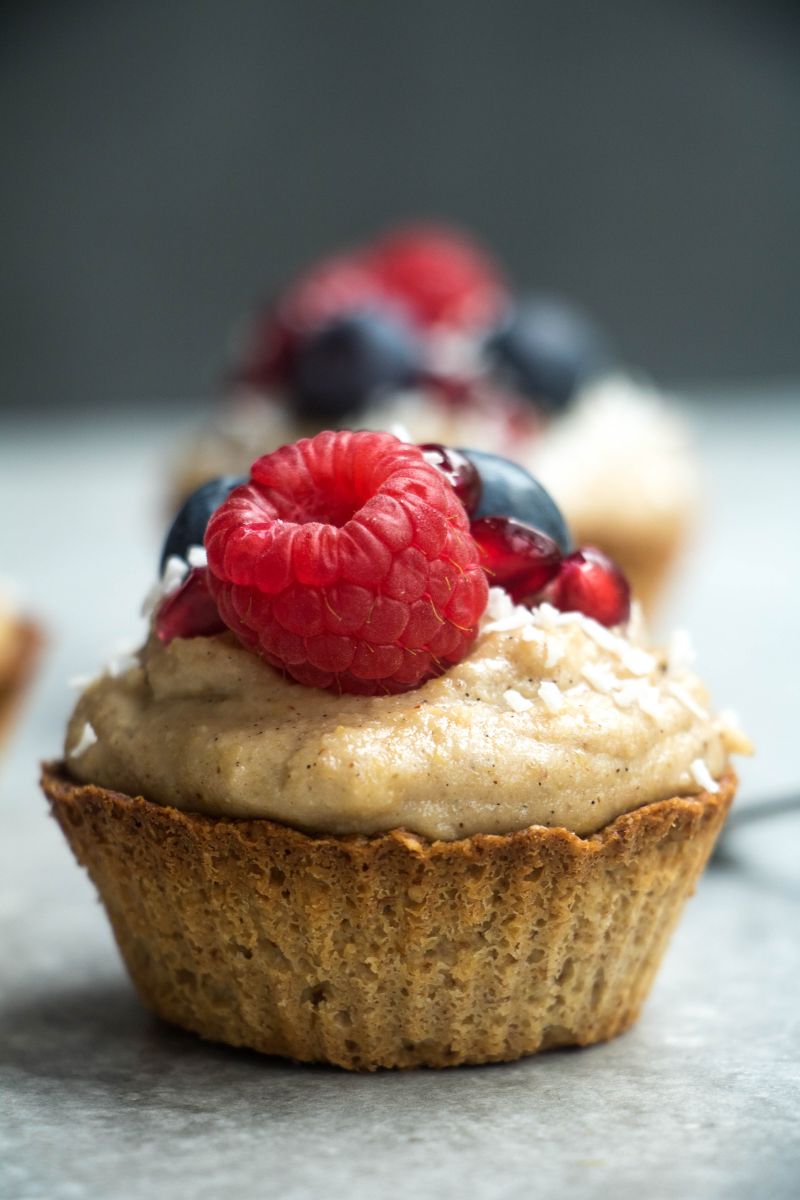 Makes around 5 small tarts
Ingredients:
Tart cases -
1/3 cup ground almonds
1/2 cup fine oats/oatmeal
1 tbsp coconut oil
1 tbsp brown rice syrup
Custard -
20g polenta
1/8 cup canned coconut milk
2 1/2 tbsp brown rice syrup/honey
1/3 cup cashews
1/2 tsp vanilla powder
Fresh berries and desiccated coconut to decorate
Method:
Preheat your oven to 180c and line a cupcake tray with cases. The silicone ones work well here, as it's easy to remove the tarts.
Add the ground almonds, oatmeal, rice syrup and coconut oil into a food processor and blend until well combined.
Pop a little of the mixture into each of the cases and press around the base and sides to create a tart case like shape. Cook these in the oven for around 10 minutes, until golden brown then allow to cool on a wire rack.
For the custard, cook the polenta according to the instructions on the pack. Place the cooked polenta into your food processor and add the remaining custard ingredients. Blend until completely smooth and creamy and adjust the sweetener to taste.
Spoon a little of the mixture onto each of the tarts and top with fresh berries and a sprinkle of desiccated coconut to garnish.
Windmill products used in this recipe