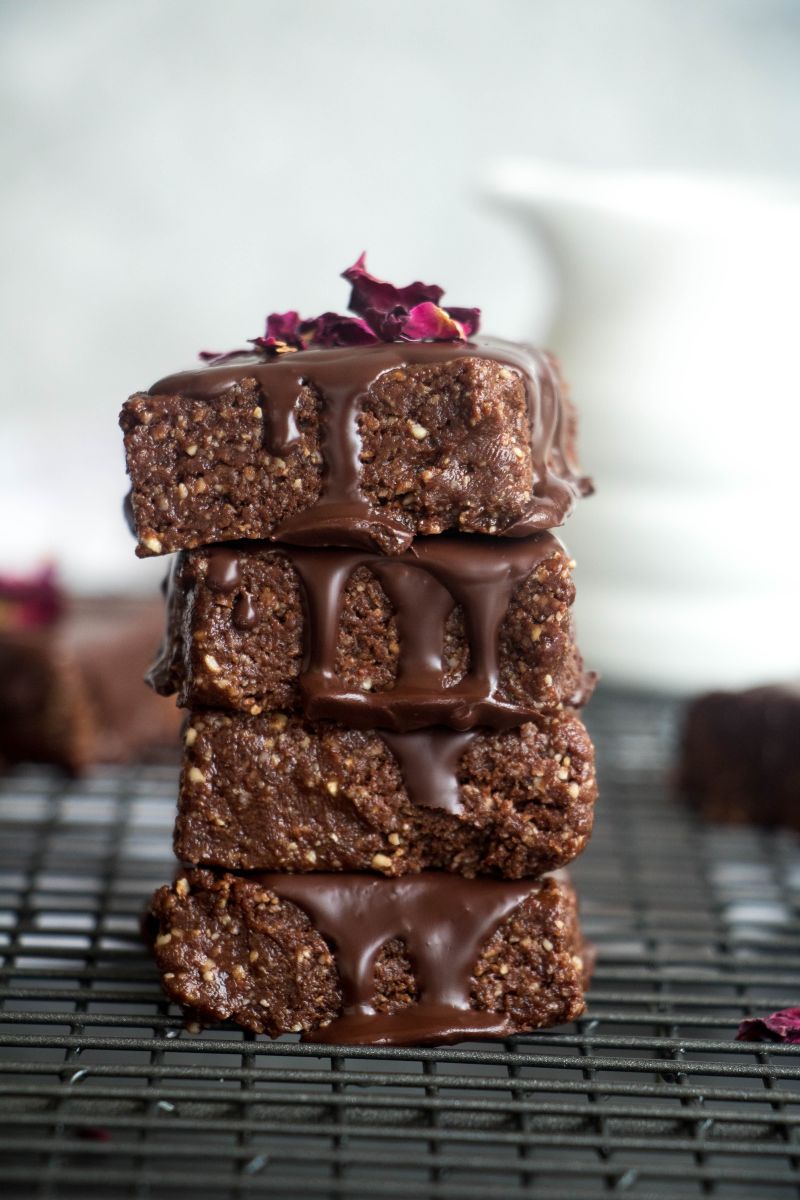 Ingredients:
3/4 cup cashew nuts
1/2 cup oats
1/4 cup dates
1 tbsp coconut oil
2 tbsp peanut butter
3 tbsp agave syrup
4 tbsp raw cacao powder
Pinch of sea salt
Handful of raw chocolate
Method:
Add the nuts into a food processor and pulse these on their own for a few seconds to create a course flour.
Pop in the rest of the ingredients and blend until well combined. Pour the mixture into a lined baking dish and smooth everything out.
Leave these in the freezer for a couple of hours to set.
Gently melt the raw chocolate and drizzle over the top of the brownies. Slice into portions and enjoy.
Windmill products used in this recipe