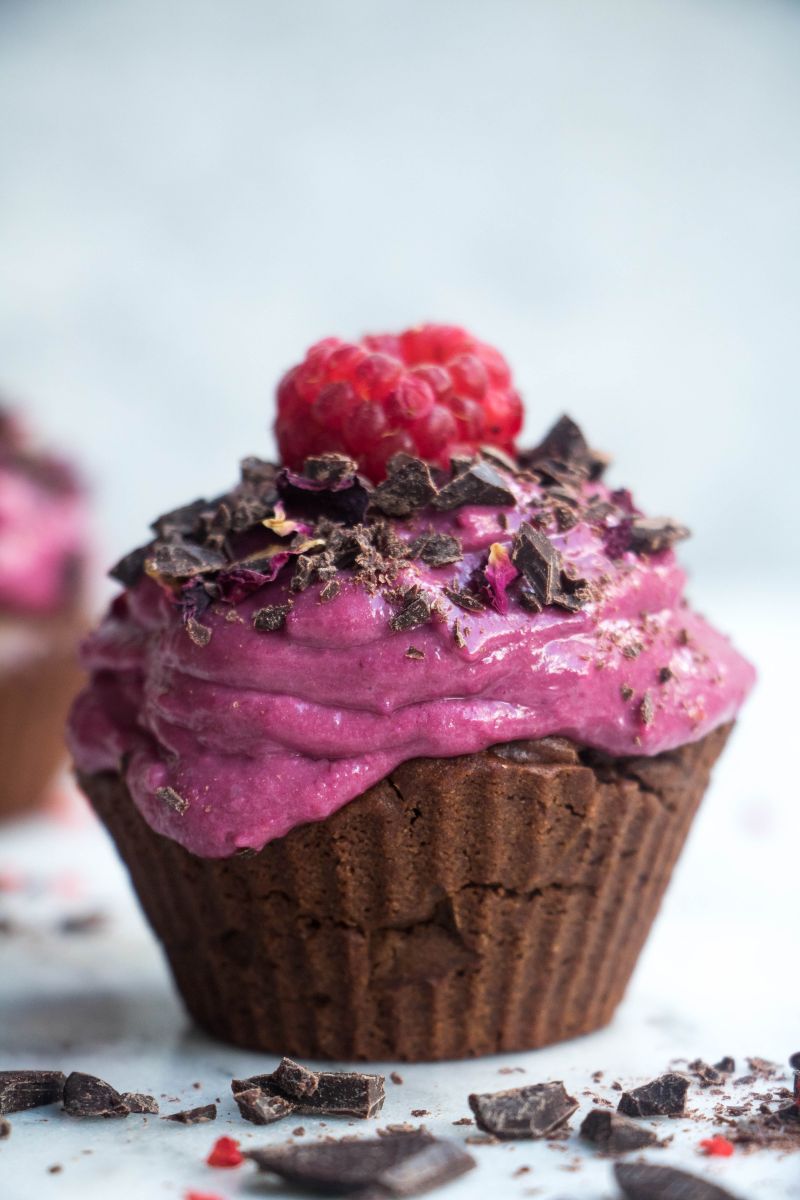 Ingredients:
2/3 cup coconut sugar
5 tbsp coconut oil
2 tbsp brown rice syrup
8g flax with 1 tbsp water
3 tbsp cacao powder
1 cup brown rice flour
Pinch of sea salt
1 tsp baking powder
1/3 tsp bicarb
1/3 cup almond milk
Frosting -
1 cup frozen raspberries
3 tbsp canned coconut milk
2 tbsp coconut oil
Method:
Preheat your oven to 180c and line a tray with cupcake cases.
Mix together the flaxseed and water and set aside to thicken.
In a food processor, cream together the coconut oil, coconut sugar and rice syrup until well combined. Add in the flaxseed mixture and blend again.
Now, sift in all of the dry ingredients and blend everything together. Pour in the almond milk and continue to mix, so that you're left with a nice smooth cake mixture.
Divide the mixture between your cupcake cases and bake these in the oven for 18-20 minutes, then transfer them to a wire rack and allow to cool
To make the berry frosting, in a food processor, blend together the berries, coconut oil, coconut milk and rice syrup. Once your frosting is nice and smooth, pop this into the freezer for about an hour to allow it to thicken slightly.
Top each of the cakes with some of the frosting and decorate with some grated chocolate and fresh raspberries if you wish.
Windmill products used in this recipe