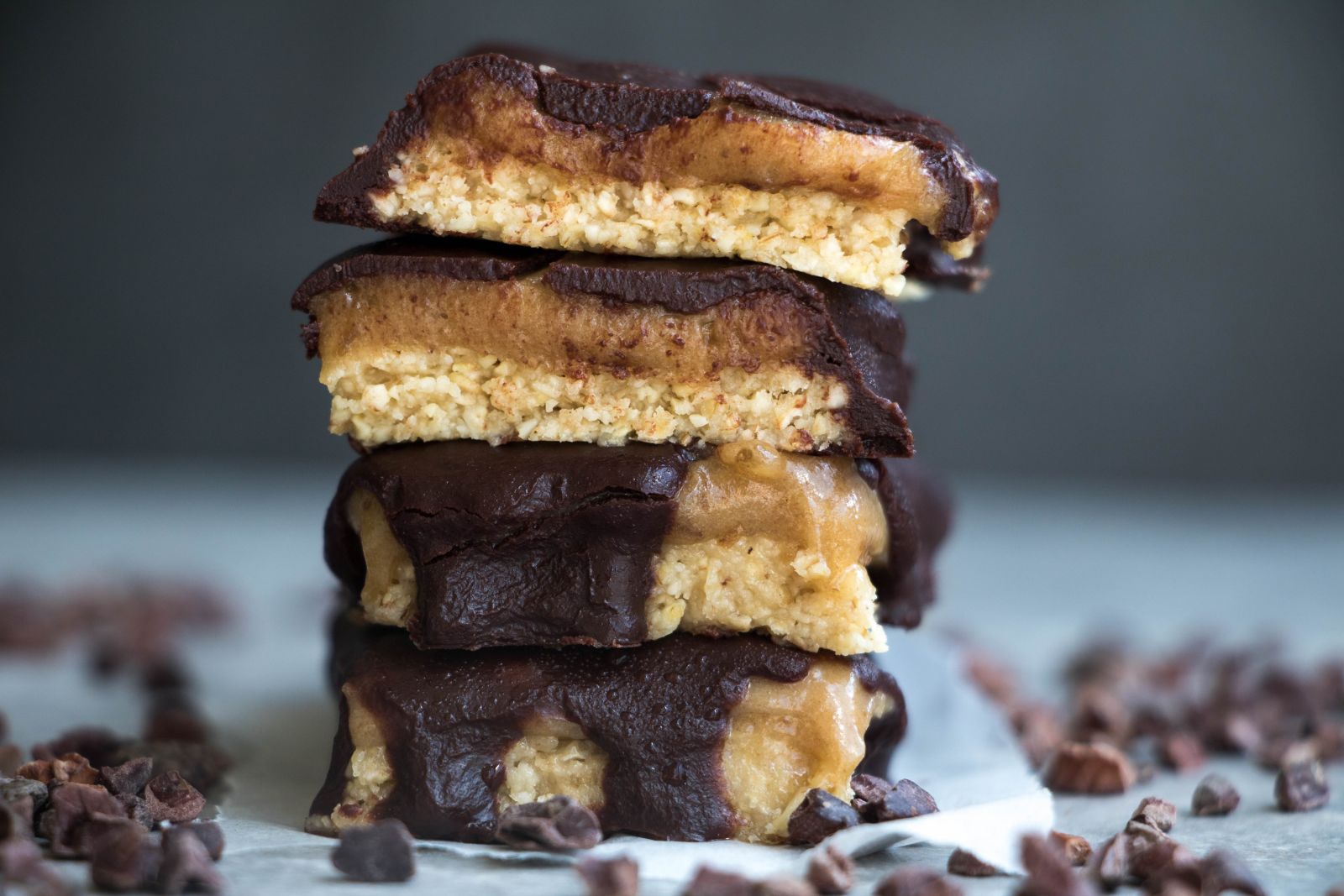 Ingredients:
Base -
1/3 cup cashews
1/3 cup oats
1 tbsp agave
1 tbsp coconut oil
Caramel -
1/3 dates
2 tbsp cashew butter
1tbsp coconut oil
Water
Pinch of sea salt
Almond milk
Chocolate -
1 1/2 tsp coconut oil
2 tbsp cacao powder
2 tbsp agave
Method:
To make the base of the bars, add the cashew and oats into a food processor and pulse for a few seconds to break them down into a coarse flour like consistency.
Add in the cocount oil and agave and blend until well combined and sticky.
Pour the mixture into a baking dish and firmly press down to create a smooth base. Leave this in the freezer to set whilst you make the other layers.
Pop the dates into a food processor with a splash of water and blend into a rough paste. Add the cashew butter, coconut oil and a pinch of sea salt to taste and blend again. Gradually pour in a little almond milk until you're left with a caramel mixture that's really smooth and easy to spread.
Pour this over the top of the biscuit base layer and return the bars to the freezer.
Whilst the bars and setting, gently melt the coconut oil and stir in the cacao and agave nectar.
Slice the bars into pieces and dip each of them in the chocolate mixture so that they're completely covered.
Lay the bars out on a tray/dish and leave them in the freezer for at least an hour to set.
Windmill products used in this recipe