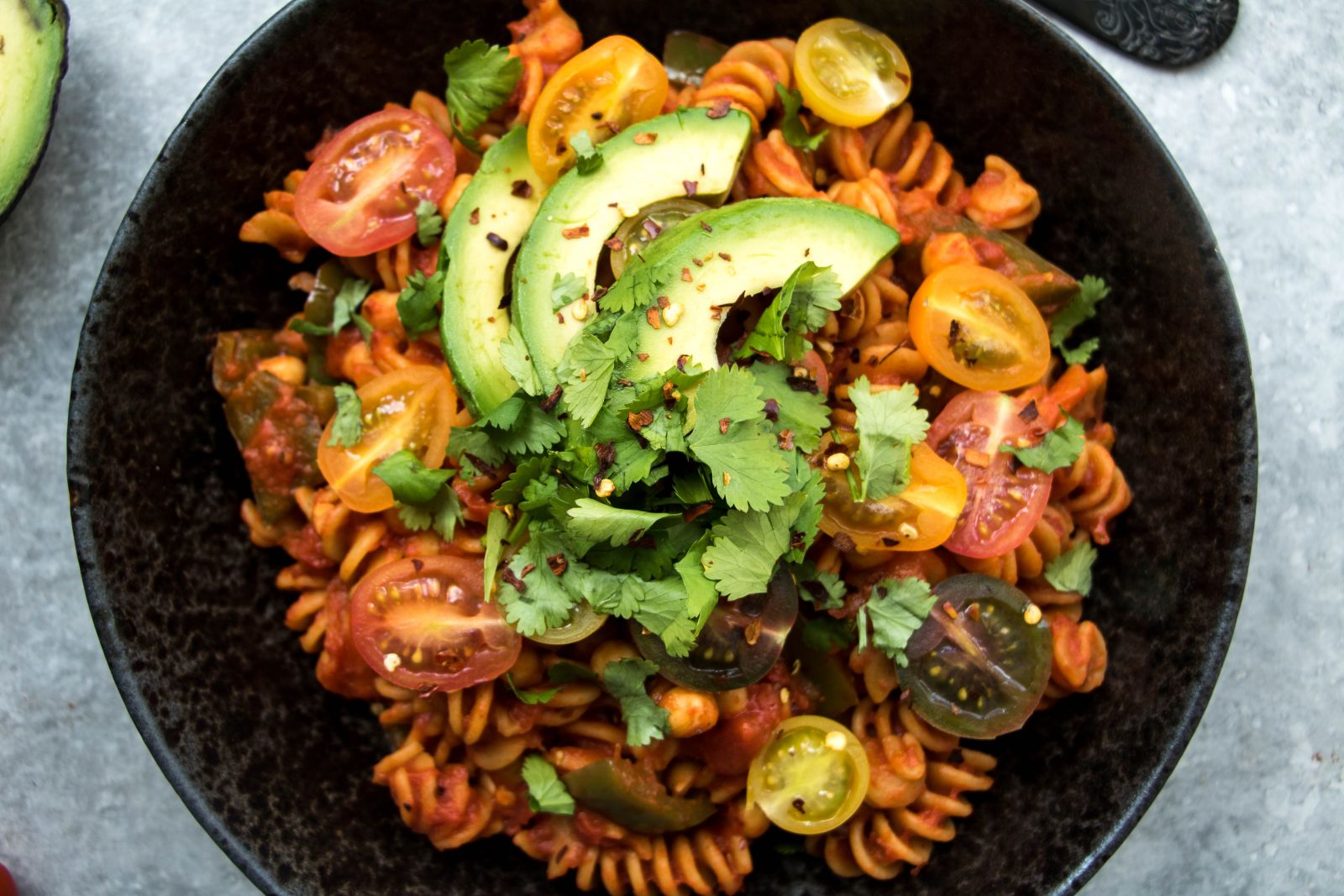 Ingredients:
100g wholewheat pasta
2 garlic cloves
1 bell pepper
Handful of cherry tomatoes
1 tbsp tomato puree
1/2 can chickpeas
3/4 can chopped tinned tomatoes
1 tsp smoked paprika
Sea salt and pepper to taste
Pinch of chilli flakes - optional
1/2 avocado
Tricolour tomatoes and fresh coriander to garnish

Method:
Cook the pasta according to the instructions on the packet.
In a frying pan, add a little olive oil and crush in the garlic cloves. Slice the pepper into strips and cut the tomatoes into halves. Add these into the pan and saute over a medium heat.
Once the vegetables have softened and the garlic is fragrant, pour in the choppped toatoes and a generous glug of water. Stir everything well and bring the heat to a simmer.
Season to taste with salt and pepper and add in the paprika and tomato puree.
Drain and rinse the chickpeas and pour them into the pan with the rest of the sauce. Continue to cook until all of the vegetables are cooked through and the sauce has thickened.
When your pasta is ready, drain the excess water and pour over your tomato sauce. Adjust any seasonings to taste and gently stir through to coat all of the pasta evenly.
To serve, pour the pasta into a large serving dish and top with some sliced tricolour tomatoes, fresh coriander, chilli flakes and sliced avocado.
Windmill products used in this recipe