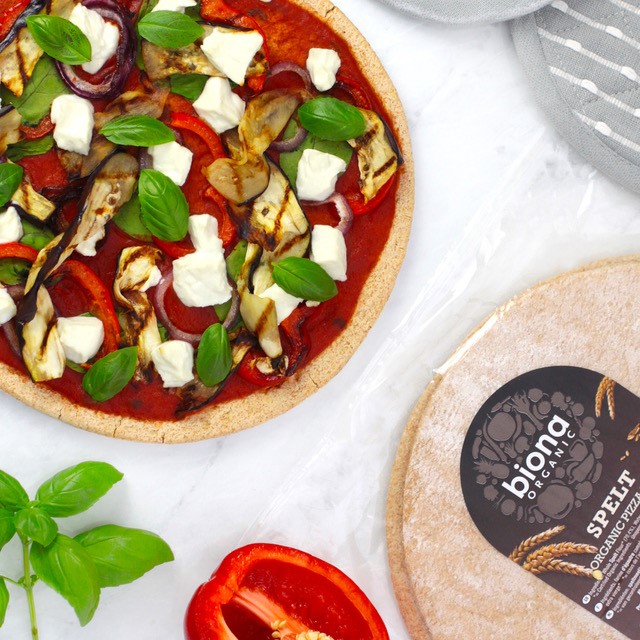 Ingredients:
Base
Biona Organic Pizza Base - Wheat or Spelt
Arrabiata Sauce
1/4 cup Biona Organic Passata
1/2 tsp dried chilli flakes
1 clove garlic
Fresh basil
Topping
Veggies of choice
Biona Organic Goats Cheese Fresh
Method:
Preheat the oven to 180C/350F.
Preheat a frying pan (greased with a little bit of olive oil if needed) over low-med heat. Add crushed garlic, chilli flakes, passata and fresh basil, and simmer for 10 minutes.
Place the pizza crusts on baking trays and top with sauce, toppings and cheese.
Bake for around 15 minutes. Slice and serve.
Windmill products used in this recipe