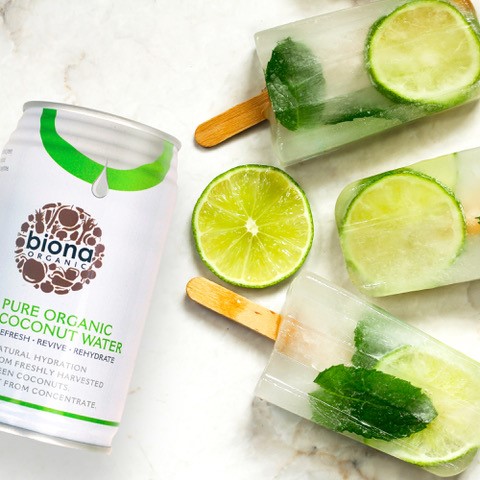 Ingredients:
1 can Biona Organic Coconut Water
Small bunch of fresh mint, de-stalked
1 lime, sliced
1 tbsp Biona Organic Agave Syrup
Method:
Pour the coconut water into a mixing jug and whisk in a tablespoon of Agave Syrup and some sprigs of mint leaves.
Place sliced lime into ice lollie moulds.
Pour in coconut water mixture, ensuring mint is added in.
Place in freezer and freeze over night.
Enjoy!
Windmill products used in this recipe