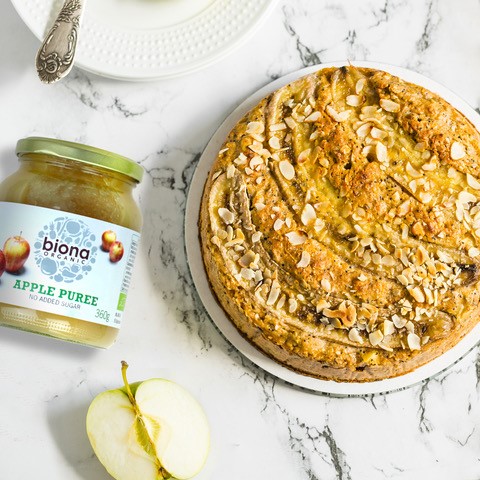 Ingredients:
Two ripe bananas
1 apple (peeled and diced)
1/2 cup Biona Organic Coconut Sugar
1 3/4 cups whole wheat flour
1/2 cup Biona Organic Apple Puree
1 teaspoon baking soda
1 teaspoon salt
1 teaspoon cinnamon
1 tablespoon chopped walnuts
Directions:
Preheat oven to 350F. Lightly spray a 9-inch loaf pan.
In a medium-sized bowl, mash the bananas with a fork.
Add the diced apple, sugar, flour, apple puree, baking soda, salt and cinnamon to the bowl, and mix well. Pour into greased pan, and sprinkle with chopped walnuts.
Bake for 40 to 50 minutes or until a toothpick inserted in the middle comes out dry.
Cool in pan for 15 minutes, and then transfer to a cooling rack. Enjoy!
Windmill products used in this recipe