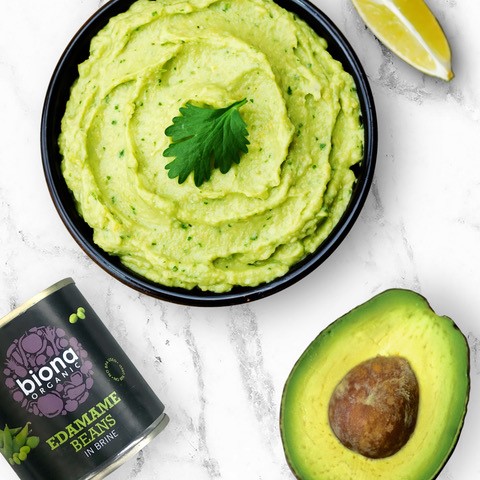 Ingredients:
1 can Biona Organic Cannellini Beans
55g Biona Organic Edamame Beans
1 Organic avocado
2 cloves organic garlic, cut in half
60g lightly packed cilantro leaves
1 teaspoon cumin powder
3-4 teaspoon salt
juice of one lime
3 tablespoons Biona Organic Extra Virgin Olive Oil
60ml warm water
Method:
Add beans, edamame, avocado and garlic to a food processor.
Process for 20 seconds. Add cilantro, salt, cumin and lime juice and turn the processor back on.
Drizzle in olive oil and water, blend for at least one minute until completely smooth.
Adjust salt and cumin as needed. You can add a little more water if you want it to be thinner in consistency as well.
Serve with crudites or crackers.
Windmill products used in this recipe