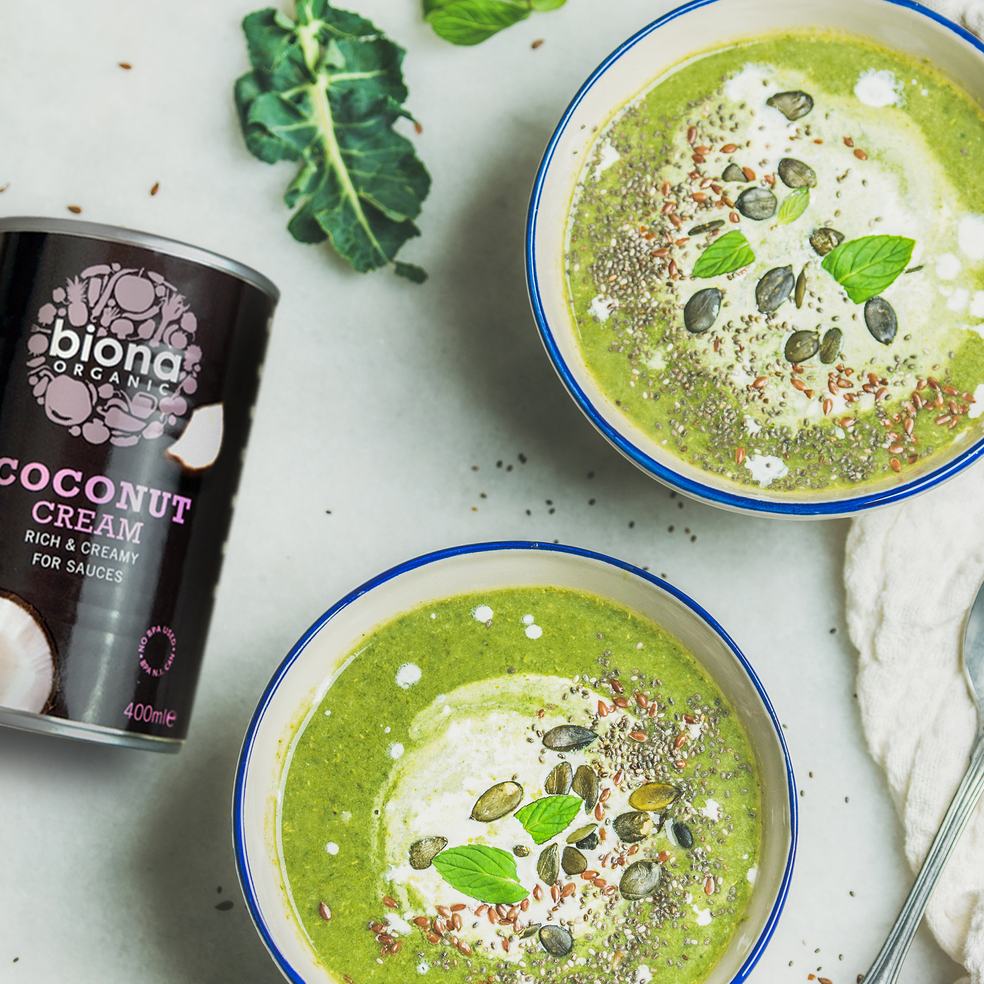 Broccoli, Mint & Coconut Cream Soup
INGREDIENTS
1 onion, roughly chopped
2 tablespoons Biona Organic Extra-Virgin Olive Oil
2 cloves garlic, minced
450g (approx. 1 bunch) broccoli, stems included, roughly chopped
700ml vegetable stock
120ml (approx1/3 can) Biona Organic Coconut Milk
¼ cup packed fresh mint leaves
1 tsp lemon juice
1 tsp salt
Ground black pepper, to taste
Biona Organic Coconut Cream
METHOD
1. In a large pot, heat olive oil over medium heat.
2. Add onion and garlic, reduce to medium-low heat, and sauté for 10 minutes, until soft and beginning to brown.
3. Add broccoli and stock, bring to a boil, reduce to a simmer, cover, and cook for 10–15 minutes, until broccoli is very soft. Stir in coconut milk, mint, lemon juice, salt, and pepper. If consistency is too thick, add additional stock or hot water.
4. Transfer soup to a blender (you may need to do this in batches) or puree in the pot with an immersion blender.
5. Warm over medium until steaming hot.
6. Ladle into bowls and garnish with a swirl of coconut cream and serve.
Windmill products used in this recipe