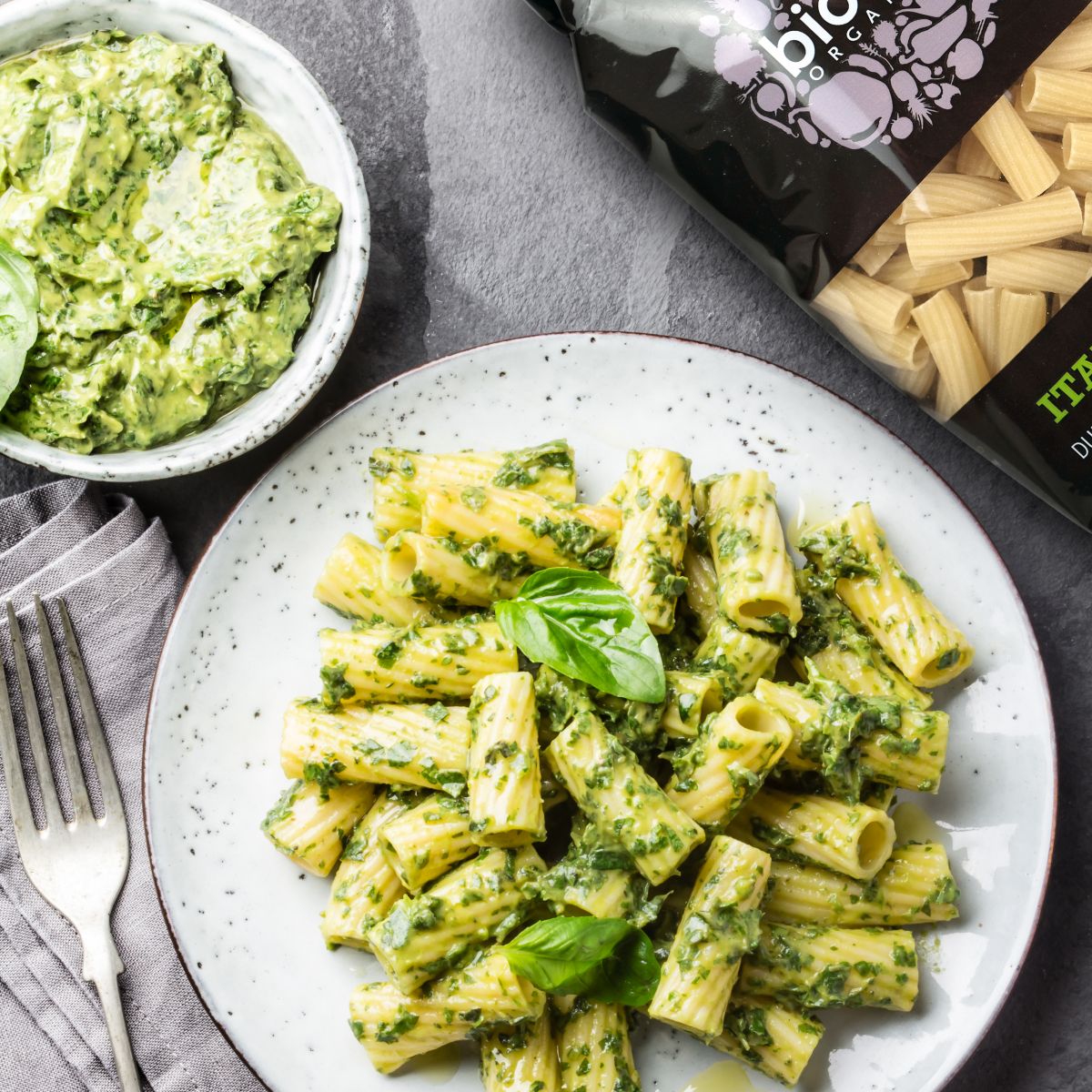 Rigatoni with avocado pesto
INGREDIENTS
Biona Organic Italian White Rigatoni Pasta
Pesto
80ml Biona Organic Extra Virgin Olive Oil
75g Fresh Basil Leaves
70g Blanched slivered almonds
2 tbsp Biona Organic Lemon Juice
2 tsp fresh minced garlic
1 avocado
¼ tsp sea salt
1/8 tsp red chilli flakes
Basil leaves for garnish.
METHOD
1. Bring a pan of salted water to the boil in preparation for the pasta.
2. Make the pesto by combining all ingredients except the pasta into a food processor and pulse until well combined. Tweak flavours to taste and set aside.
3. Cook desired amount of pasta as per instructions on the packet.
4. Once al-dente, drain pasta and return to pan.
5. Stir pesto gently through pasta over a low heat. Add additional olive oil if desired.
6. Serve and garnish with additional basil leaf and season with salt and pepper.
Windmill products used in this recipe