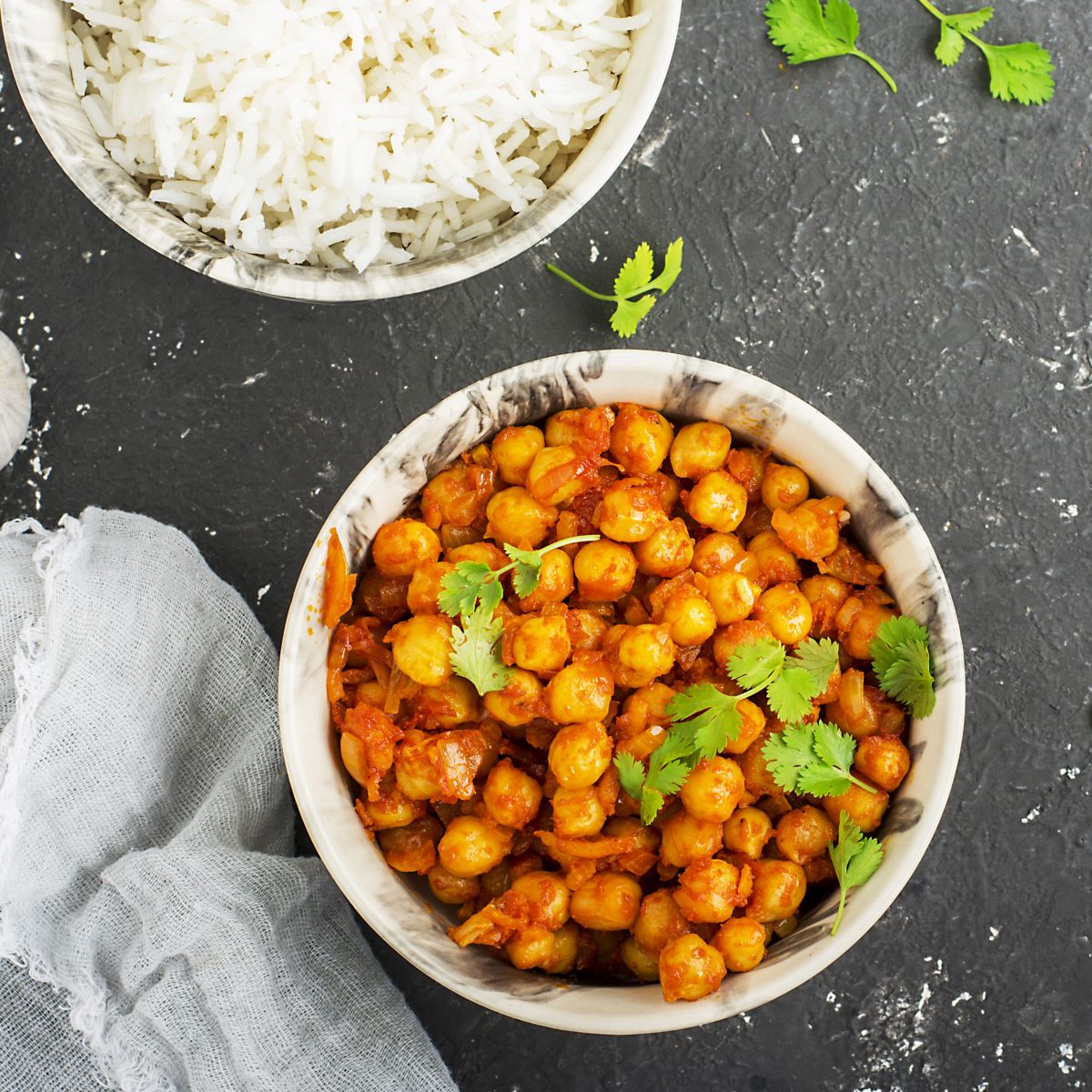 Boxing Day Chickpea Curry
INGREDIENTS
· 65g Biona Organic Jasmine White Rice
· 240ml water
· 2 pinches Himalayan Pink Salt
· 2 medium onions
· 2 tbsp Biona Organic Olive Oil
· 3 cloves garlic
· ½ lime
· 1-2 tbsp curry paste
· 1 can (400ml) Biona Organic Coconut Milk
· 1 can (400g) Biona Organic Chickpeas, drained and rinsed
· 1 tbsp soy or tamari sauce
· 2-3 medium tomatos
· 1 cup basil leaves
· 1-2 tsp Biona Organic Coconut Sugar
METHOD
1. Add the rice, water and a pinch of salt and bring to a boil. Keep an eye on the rice - when the water is boiling put a lid on it, reduce the heat to low and cook for another 8-10 mins.
2. While this is happening chop the onions, garlic, basil and juice the lime.
3. Put the oil and onions into a large pan and cook on a low-medium heat until the onions start to soften and turn clear, about 5 minutes. Add the garlic for a further 1 minute.
4. Add 1 tbsp curry paste and the milk, stirring until the curry is dissolved. Add another pinch of salt.
5. Throw in the chickpeas (and chopped green veg if you're using it) and soy sauce, and cook on a medium heat for around 5 minutes, bringing the curry to a boil. If it starts to burn, reduce heat immediately.
6. Add the chopped tomatoes, chopped basil, lime juice and gently simmer the curry for another 2 minutes.
7. Test the taste and add any additional quantities of flavour, as desired.
8. Fork through rice to make it fluffy.
9. Serve the curry and rice together and enjoy!
Windmill products used in this recipe