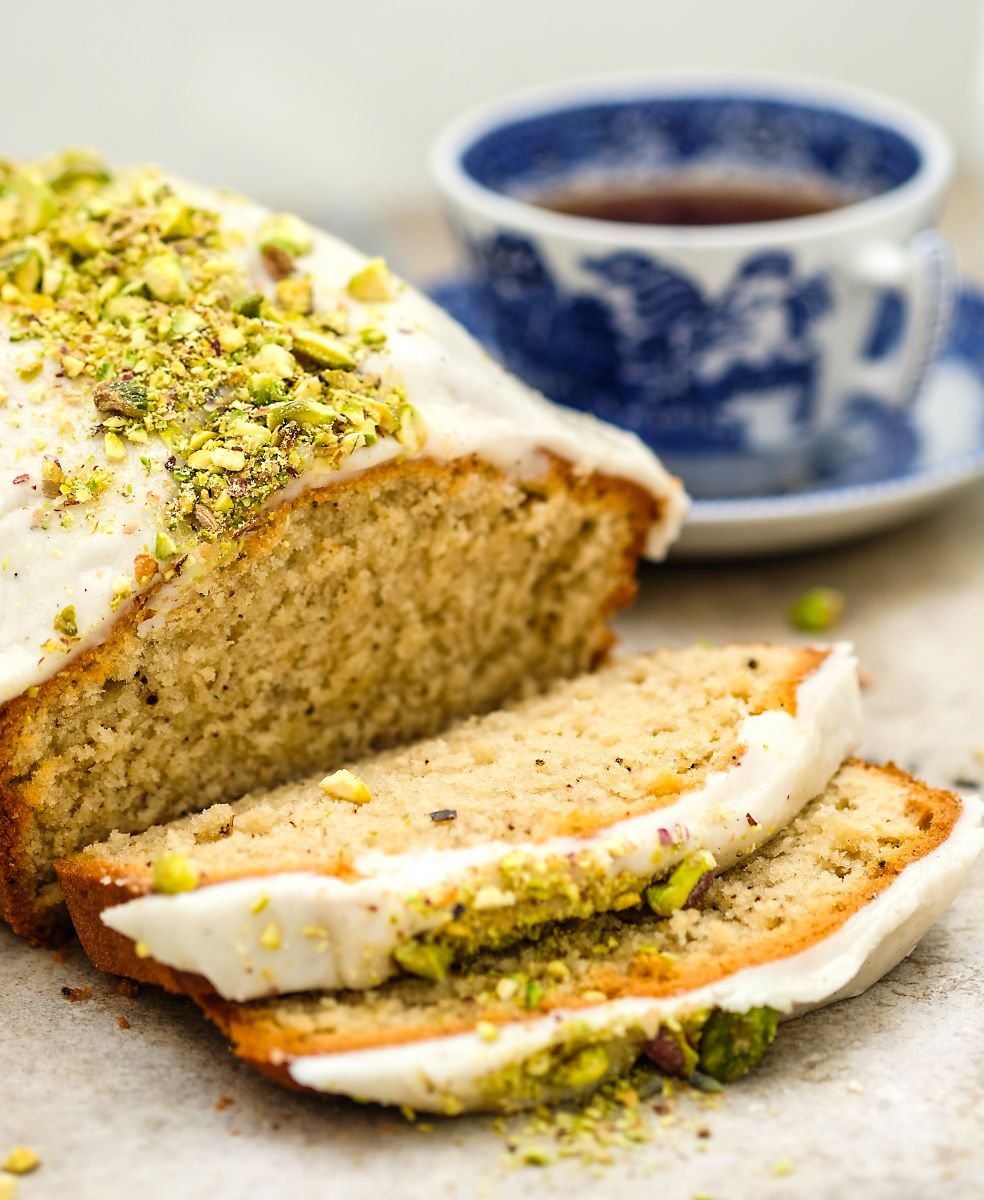 Earl Grey Loaf Cake
Ingredients:
3 cups all-purpose flour
1 teaspoon baking powder
1/2 teaspoon baking soda
1/2 teaspoon salt
3 tbsp Earl grey tea in a mesh strainer (tea bags work too)
3 tbsp earl grey tea, ground.
400g Biona Organic Cocomega
500g Biona Organic Coconut sugar
1 tbsp vanilla extract
4 large eggs
340g Biona Organic Kefir.
For the Icing:
1 cup powdered sugar
1 tsp vanilla extract
1 tbsp Biona Organic agave
1 tsp ground lavender
1-2 tbsp plant based milk
Directions:
1. Prepare beforehand: Infuse the kefir with the earl grey by making an extremely strong cup of tea, leaving it to steep for 15
minutes. Add 3 tablespoons of tea into the kefir, mix and leave.
2. Preheat oven to 350. Grease loaf tin and dust with flour.
3. Sift together flour, baking powder, baking soda, salt, and ground tea.
4. Cream together the cocomega and sugar until pale and fluffy, about 5 minutes.
5. Add in extract and beat until well incorporated, about 1-2 minutes.
6. Add in eggs, one at a time, making sure it is well incorporated after each addition.
7. Add 1/3 of the flour mixture and mix. Add in 1/2 of kefir and mix. Add in another 1/3 of flour. Add in remaining ½ of kefir. Then,
add in the remaining amount of flour. After each addition, mix until just combined. Do not over mix.
8. Pour batter evenly into the pan. Lightly tap it against a surface to remove any air bubbles.
9. Bake for one hour, until toothpick inserted comes out clean. Invert onto a wire rack and cool for another hour.
For the Icing:
10. Heat up milk in microwave for 30 seconds. Add in lavender. Let steep for 10 minutes. Strain.
2.Whisk in sugar, extract, agave.
Drizzle glaze on completely cooled cake and top with pistachios.
Windmill products used in this recipe