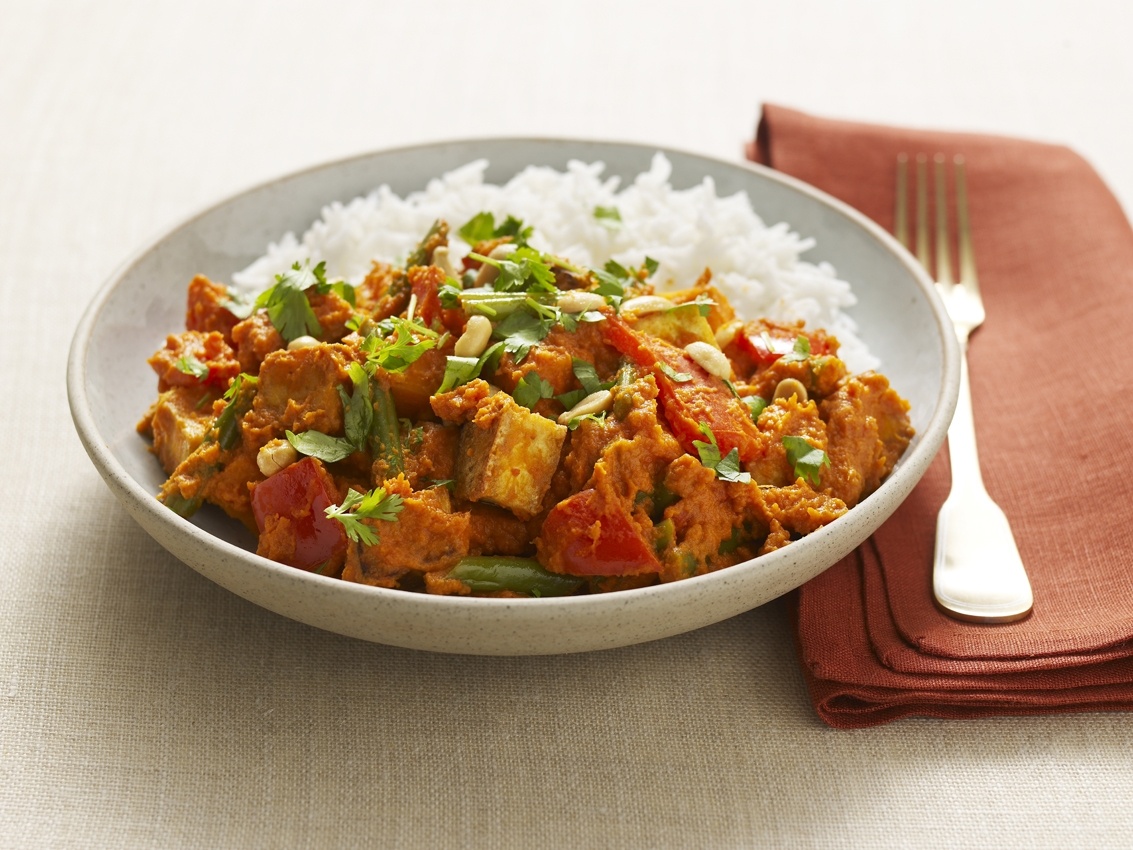 Coconut Tomato Curry in a Hurry
Serves: 4 Preparation 30 mins
Ingredients
1 clove chopped garlic
2 tsp freshly chopped ginger
1 small onion, chopped
1 red chilli, deseeded and chopped
2tbsp extra virgin olive oil
250g firm Tofu, cubed
1tsp turmeric
2 medium carrots, thinly sliced
1 red pepper, cut into chunks
150g green beans, sliced crossways
400ml Biona Organic Passata Fina
100g Biona Organic Creamed Coconut, grated
150ml vegetable stock
2 tbsp. coriander leaves, roughly chopped
2 tbsp. roasted peanuts or almonds (optional)
Preparation1. Heat 1tbsp olive oil and sauté tofu until lightly browned. Remove from heat and place to one side.
2. Heat remaining oil in a saucepan then add onion, Biona pastes, turmeric and chilli. Allow to cook for 2-3 mins.
3. Add chopped vegetables, passata, and vegetable stock. Bring to the boil, cover and simmer for 10-15mins.
4. Add in the tofu and grate in creamed coconut, stirring for 1-2mins. Season to taste.
5. Sprinkle over the coriander and peanuts to serve.
Windmill products used in this recipe