Organic Champions Dinner - Speedy Vegan Cashew Alfredo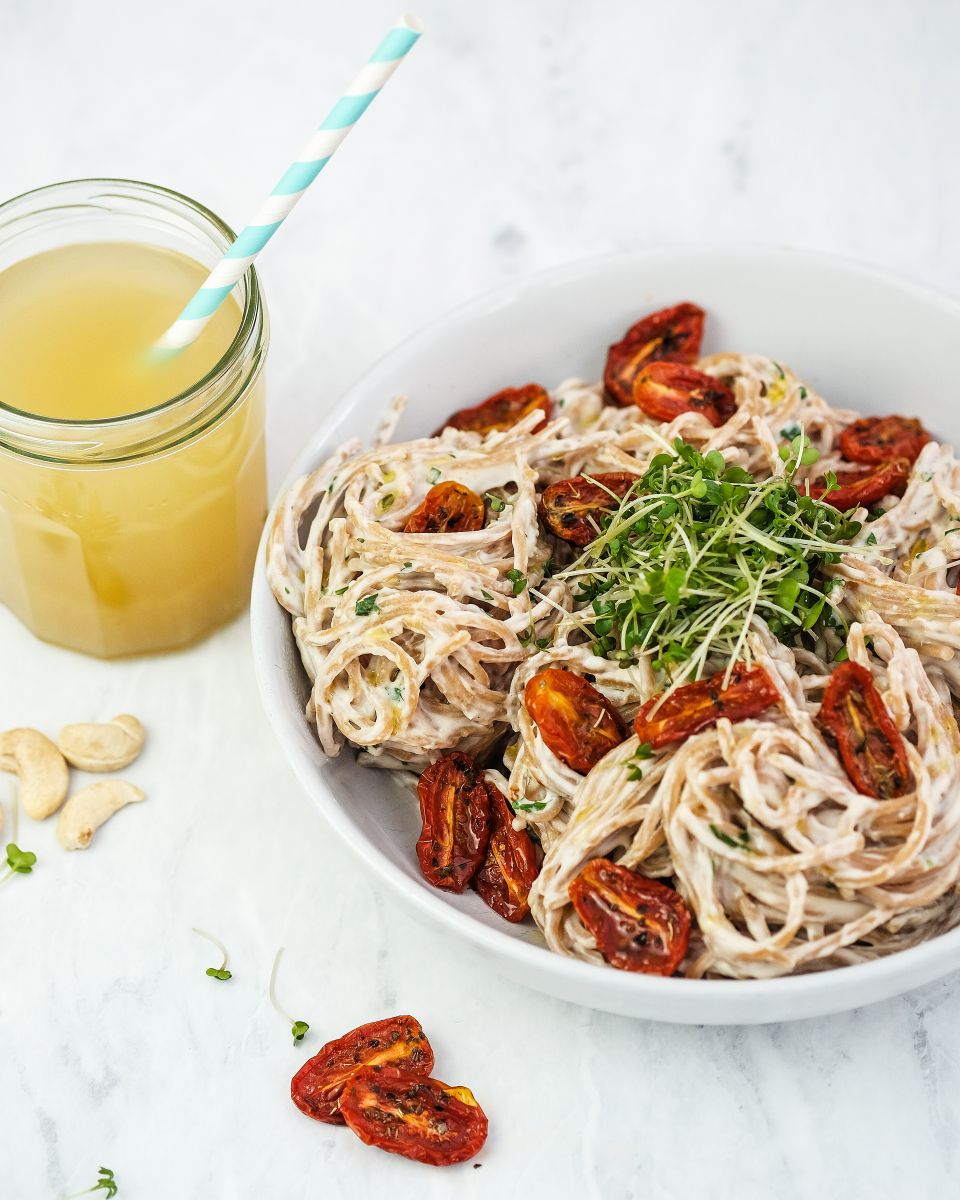 Ingredients:
Serves 4
For the Alfredo:
250g raw cashews, soaked
1 Tbsp arrowroot starch (optional)
3-4 Tbsp nutritional yeast
2-3 cloves garlic, crushed
1/2 tsp sea salt
1-2 Tbsp vegan parmesan cheese (plus more for serving)
240ml - 500ml Plenish Cashew Milk (plus more as needed)
For serving:
300g Biona Organic spaghetti
Vegan Parmesan Cheese
Roasted Tomatoes
Instructions:
1. Soak cashews in very hot water for 20 minutes. Then drain and add to a high-speed blender.
2. Also add to the blender, arrowroot starch (for thickening), nutritional yeast, garlic, sea salt, vegan parmesan cheese, and lesser amount of cashew milk (240 ml).
3. Blend on high until creamy and smooth, scraping down sides as needed. Taste and adjust flavour as needed, adding more garlic for kick/zing, nutritional yeast or vegan parmesan cheese for cheesy flavour, more salt, or more cashew milk if too thick.
4. Transfer to a large pan and cook over medium-low to medium heat for 5 minutes, whisking frequently. The sauce should thicken and bubble. Add more cashew milk to thin, if it is too thick.
5. Enjoy stirred through spaghetti. Top with additional Vegan Parmesan Cheese and Roasted Tomatoes.
Windmill products used in this recipe