Grilled Fig Pizza with Balsamic Onions & Gorgonzola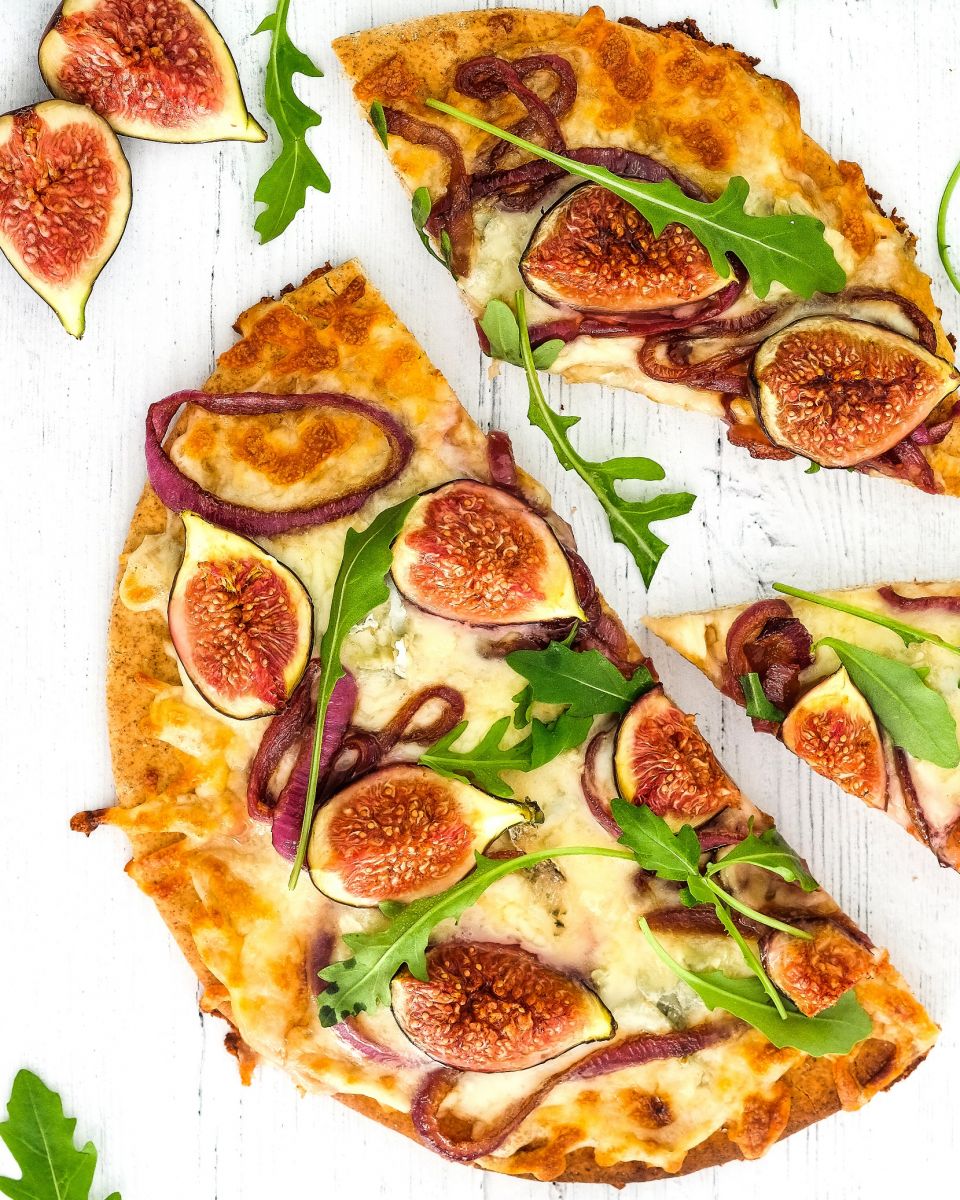 Ingredients:
- 1 red onion
- 2 tbsp Biona Organic Olive oil
- Pinch of salt & pepper
- 2 tbsp Biona Organic Balsamic Vinegar
- 1 tsp Biona Organic Agave Syrup
- 2 x Biona Organic Pizza Bases
- 1 garlic clove, smashed
- 1 cup grated mozzarella
- 1 cup crumbled gorgonzola cheese
- 4 figs, quartered
- Handful of rocket
Instructions:
1. Preheat the oven to 230c.
2. Heat the olive oil in a large frying pan and saute the onion for 3 minutes, frequently stirring. Lower the heat to medium add a pinch of salt and continue sauteing for 10 minutes until the onions begin to caramalize. Add the balsamic, agave and pepper. Continue to cook for 3-4 minutes, until the balsamic reduces. Set aside.
3. Rub each pizza base with the smashed garlic, divide and sprinkle the cheeses, top with figs and onion and place in the hot oven to finish off cooking. approx 10 minutes.
4. Remove from the oven and top with fresh rocket.
Windmill products used in this recipe