Vegan 'Bacon' Bits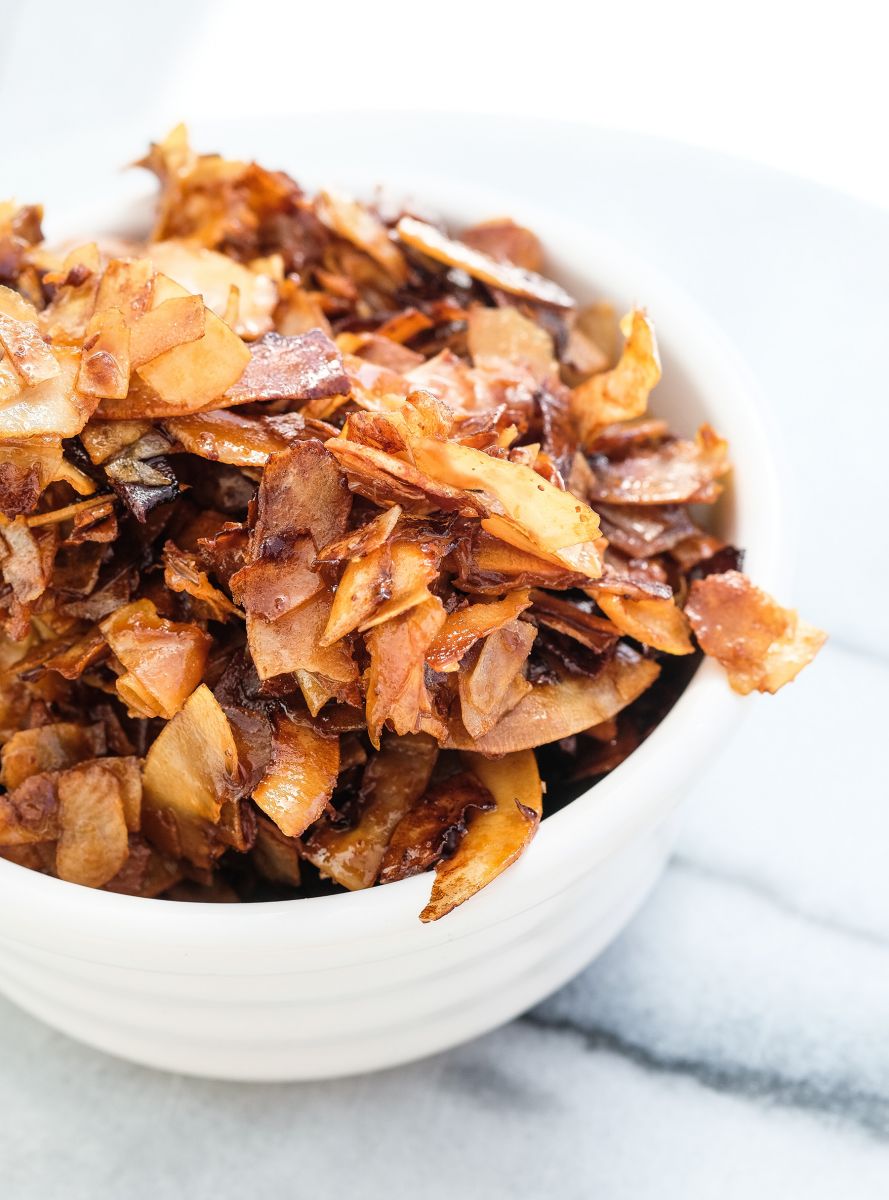 Ingredients:
100g/1 Cup Coconut Flakes
2 tbsp Biona maple agave syrup
2 tbsp liquid smoke
2 tbsp soy sauce
1 tbsp coconut oil
Method:
1. Mix all the ingredients in a bowl, then add the coconut flakes and mix until well coated.
2. Place onto a greaseproof lined baking tray and bake the flakes in the oven for 10-12 minutes at 180c.
Windmill products used in this recipe