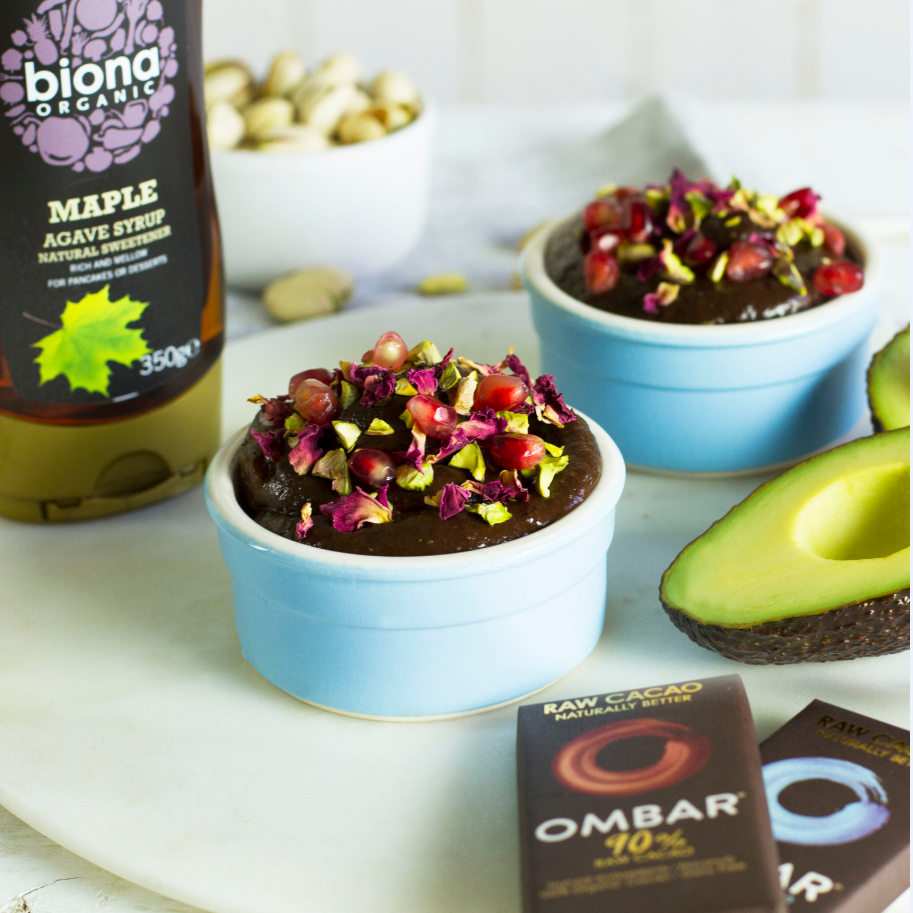 Chocolate & Avocado Mousse: Serves 4
Ingredients:
1 frozen ripe banana
3 tbsp cacao powder
1 avocado
2 tbsp Biona Organic Maple Agave Syrup
1 tsp lemon juice
1 tsp vanilla extract
2 tbsp cold water
17g raw dark chocolate
Pinch of sea salt
Method:
1. Blend all the ingredients together in a food processor until smooth.
2. Fill small bowls wtih the mousse.
3. Serve immediately or keep in the fridge
4. Garnish with rose petals and pomegranate.
Windmill products used in this recipe