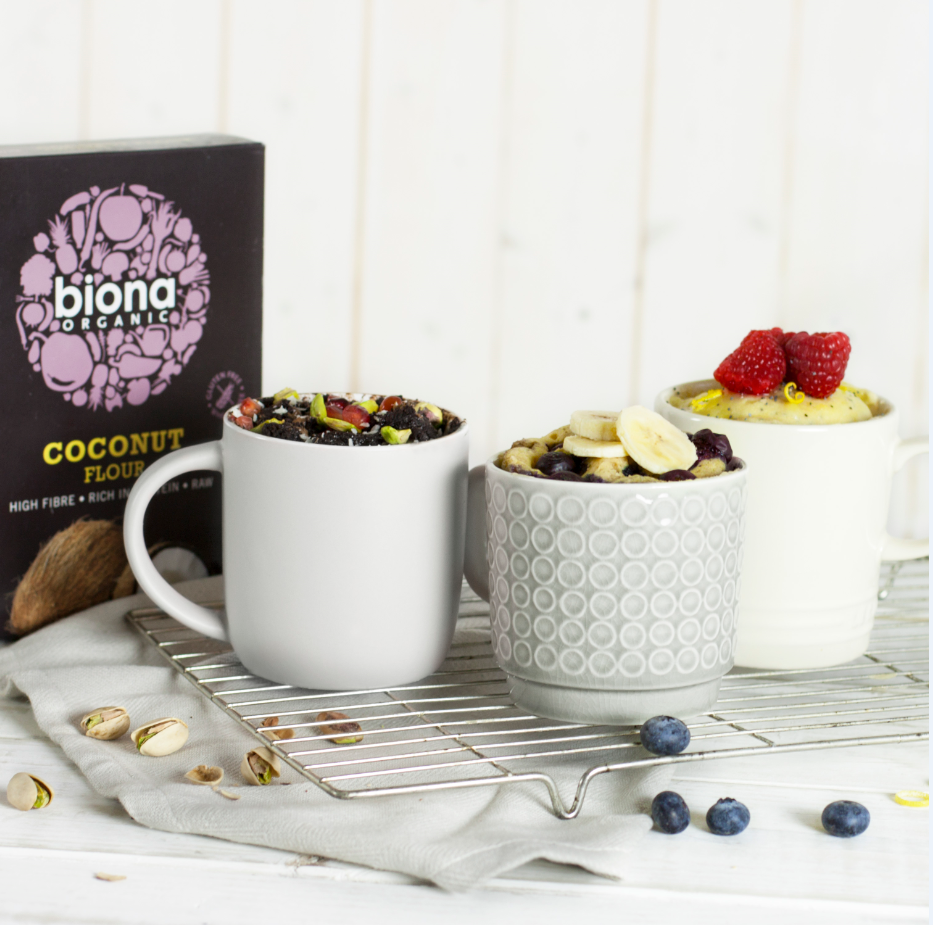 Lemon Poppy Seed Mug Cake: Makes 1
Ingredients:
45g Biona Organic Coconut Flour
1/2 tsp baking powder
1/2 tsp lemon juice
1 tsp lemon zest
1 tbsp Biona Organic Apple Puree
2 tbsp Biona Organic Maple Agave Syrup
1/4 tsp poppy seeds
Icing:
1/2 can Biona Organic Pineapple Chunks
1 tsp lemon juice
1/2 tsp lemon zest
1/2 tsp corn flour
Method:
1. Mix together all ingredients in a mug
2. Microwave on high for 1-2 minutes, depending on microwave strength
3. For the icing, blend all ingredients until smooth.
4. Cook in the microwave for 2 minutes, stir, and then for another 1 minute until a thick consistency.
5. Pour on top of cake and add raspberries and lemon zest to garnish.
Windmill products used in this recipe