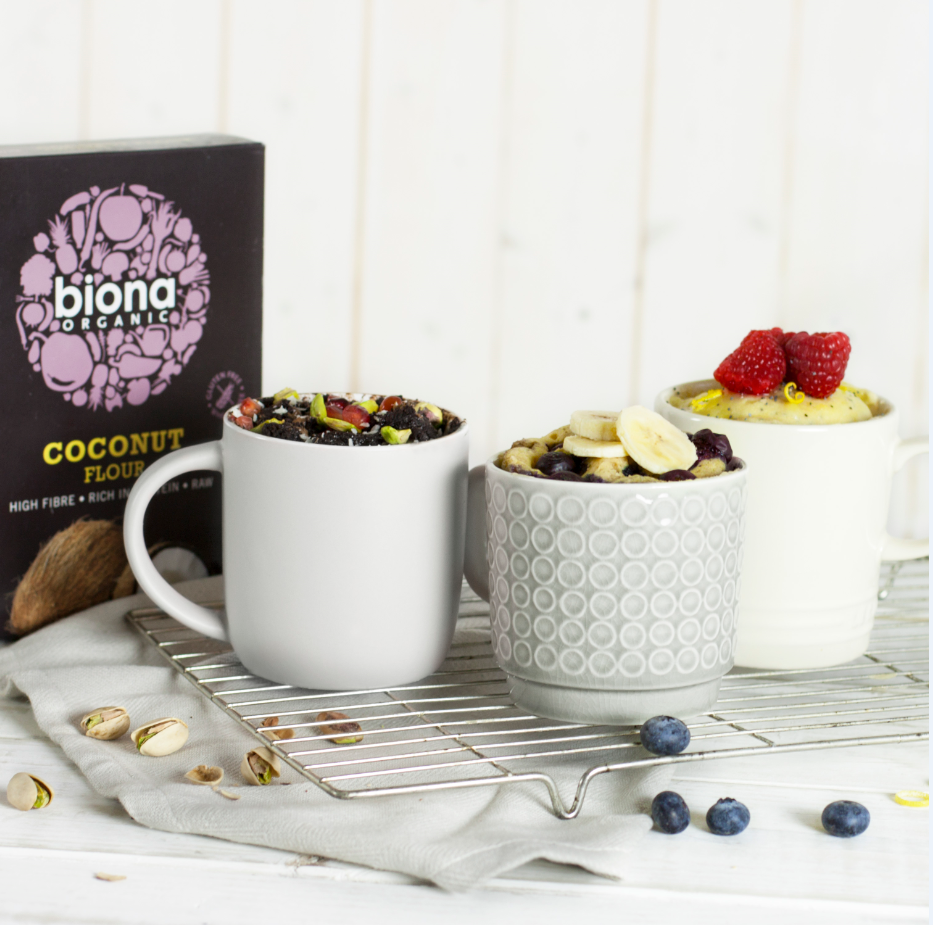 Banana Mug Cake: Makes 1
Ingredients:
3 tbsp Biona Organic Coconut Flour
1/4 tsp baking powder
Pinch of salt
2 tsp Biona Organic Coconut Sugar
1 tbsp and 2 tsp water
1 tbsp mashed banana
1/4 tsp pure vanilla extract
Method:
1. In a bowl, combine all dry ingredients
2. Add the liquid ingredients and stir.
3. Transfer the cake batter into a small mug.
4. Cook on high for 2-3 minutes, depending on microwave strength.
5. Top with blueberries and banana.
Windmill products used in this recipe