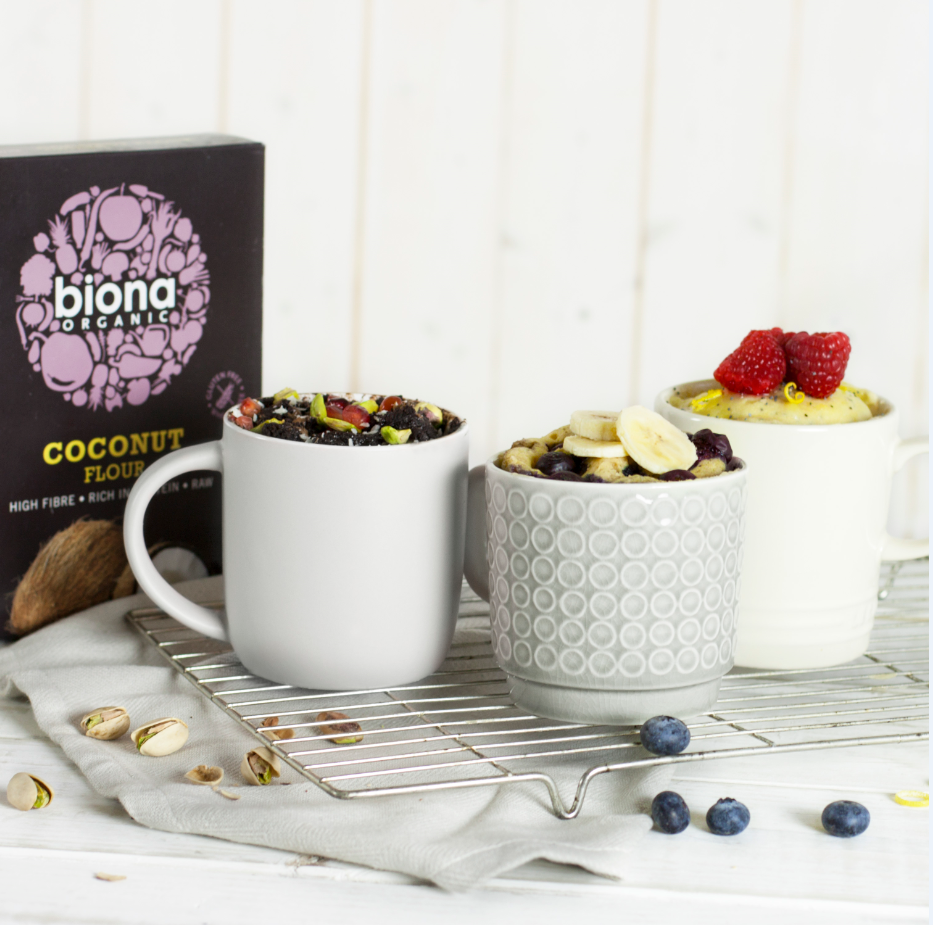 Chocolate Brownie Mug Cake: Makes 1
Ingredients:
1 tbsp Biona Organic Coconut Flour
2 tbsp unsweetened cocoa powder
1/4 tsp baking powder
3 tbsp unsweetened almond milk
1/2 medium mashed banana
1/2 tsp Biona Organic Coconut Palm Sugar
1/2 tsp vanilla extract
Method:
1. Add coconut flour, cocoa powder, and baking powder to a bowl. Stir until well combined.
2. Add milk and mashed banana, and stir until smooth. Add almond milk, coconut sugar and vanilla extract.
3. Mix and transfer cake batter to mug.
4. Cook on high for 2 to 3 minutes, depending on microwave strength.
5. Top with pistachios and pomegranate seeds
Tip: If the brownie has not set by the recommended time, continue to microwave in 30 second intervals until desired consistency is reached.
Windmill products used in this recipe