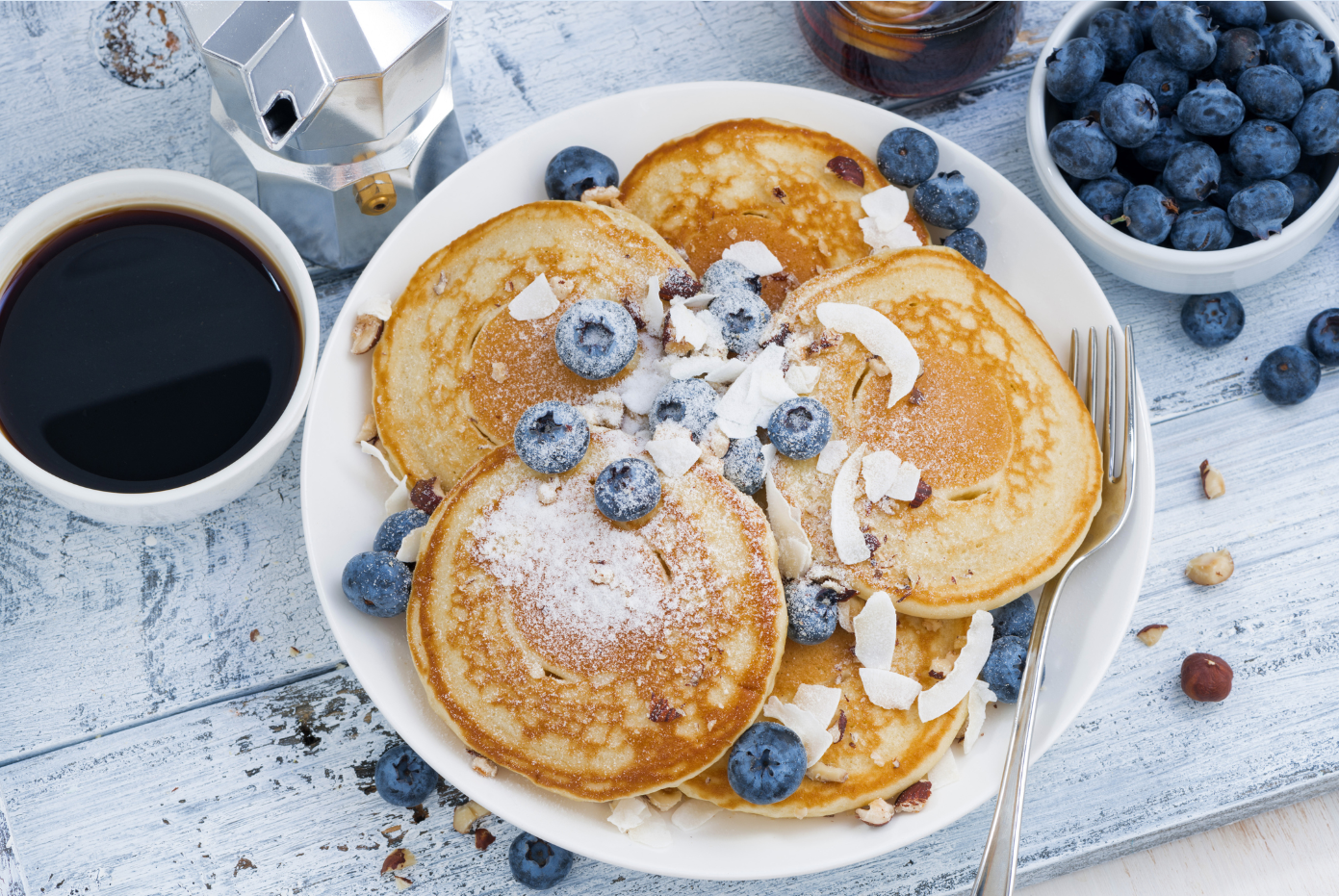 Coconut Pancakes: Makes 8 pancakes
Ingredients:
30g Biona Organic Coconut Flour
1/8 tsp baking soda
Pinch of salt
60ml Biona Organic Coconut Milk
2 tbsp Biona Organic Virgin Coconut Oil
3 eggs
1-2 tbsp honey
1/2 tsp vanilla extract
Method:
1. Mix the eggs, coconut oil and honey together.
2. Add in the coconut milk and vanilla extract.
3. Put in the coconut flour, baking soda and salt.
4. Add batter to a pan and cook pancakes.
5. Serve immediately.
6. Garnish with blueberries and coconut flakes.
Windmill products used in this recipe