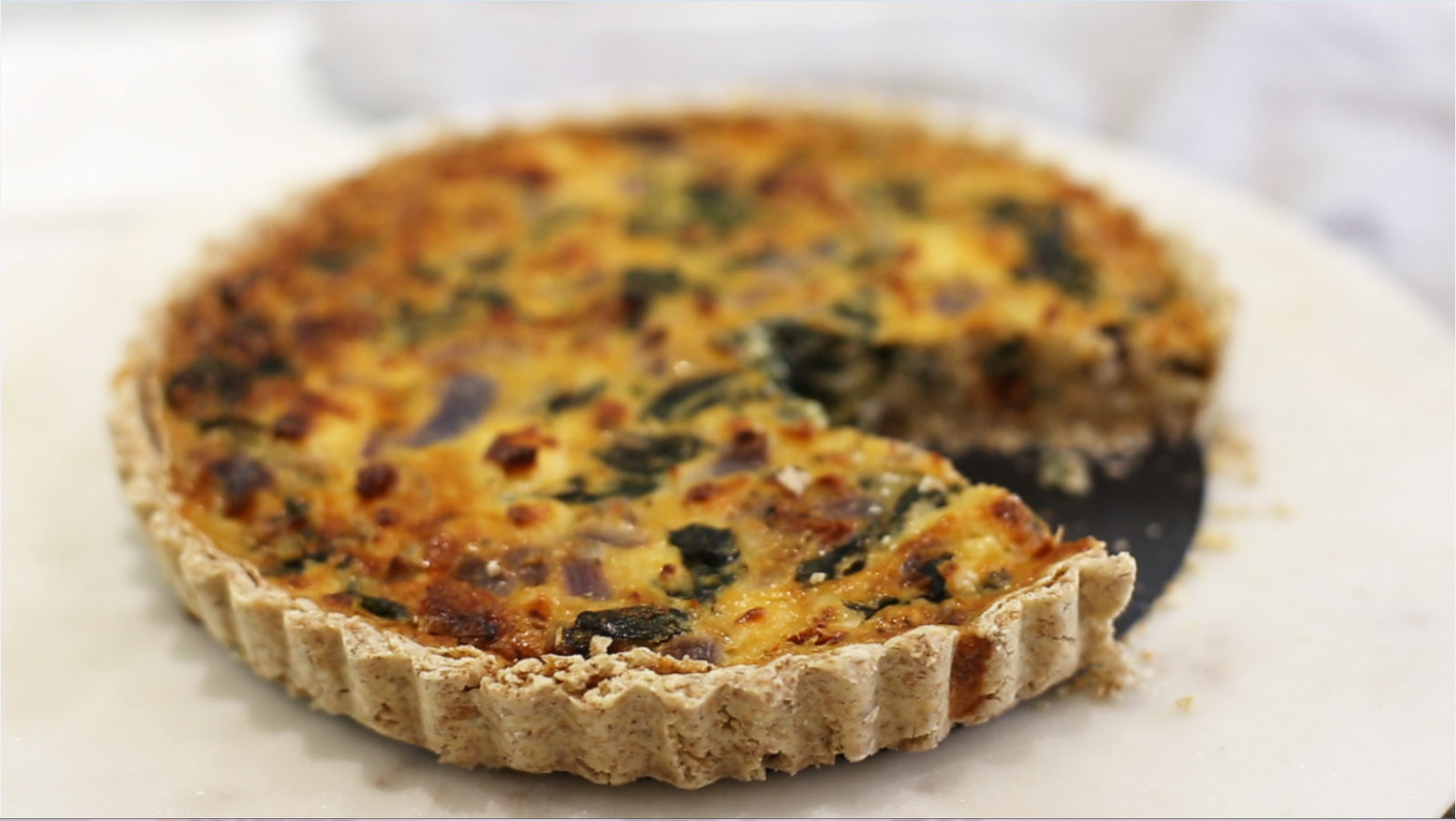 Spinach & Feta Tart:
Tart Crust:
110g wholemeal flour
2 tbsp corn starch
3 tbsp Biona Organic Coconut Oil (melted)
3 tbsp butter
Salt & Pepper to season
Spinach & Feta Filling:
3 eggs
150g feta cheese
1 tsp oregano
½ tsp nutmeg
2 tsp olive oil
1 garlic clove
1 onion chopped
150g fresh spinach
50g sun dried tomatoes chopped
Salt & Pepper
Method:
1. Preheat the oven at 180C.
2. Combine the ingredients for the base and mix until combined, shape into a bowl and cover with a towel. Chill for 30 minutes.
3. Roll the dough out and place in a 20cm tart tin.
4. Remove any excess dough from the edges and prick the dough with a fork. Blind bake for about 10 minutes.
5. Add beaten eggs, crumbled feta cheese, sundried tomatoes, oregano, nutmeg and salt and pepper in a bowl and mix.
6. Heat olive oil in a pan and add the chopped onion & garlic. Fry until translucent, then add the spinach. Stir until the spinach has wilted, season with salt and pepper.
7. Add to the egg mixture and combine.
8. Pour the filling into the pie crust and place in the oven for around 30 minutes. The filling should be firm and golden brown.
Windmill products used in this recipe