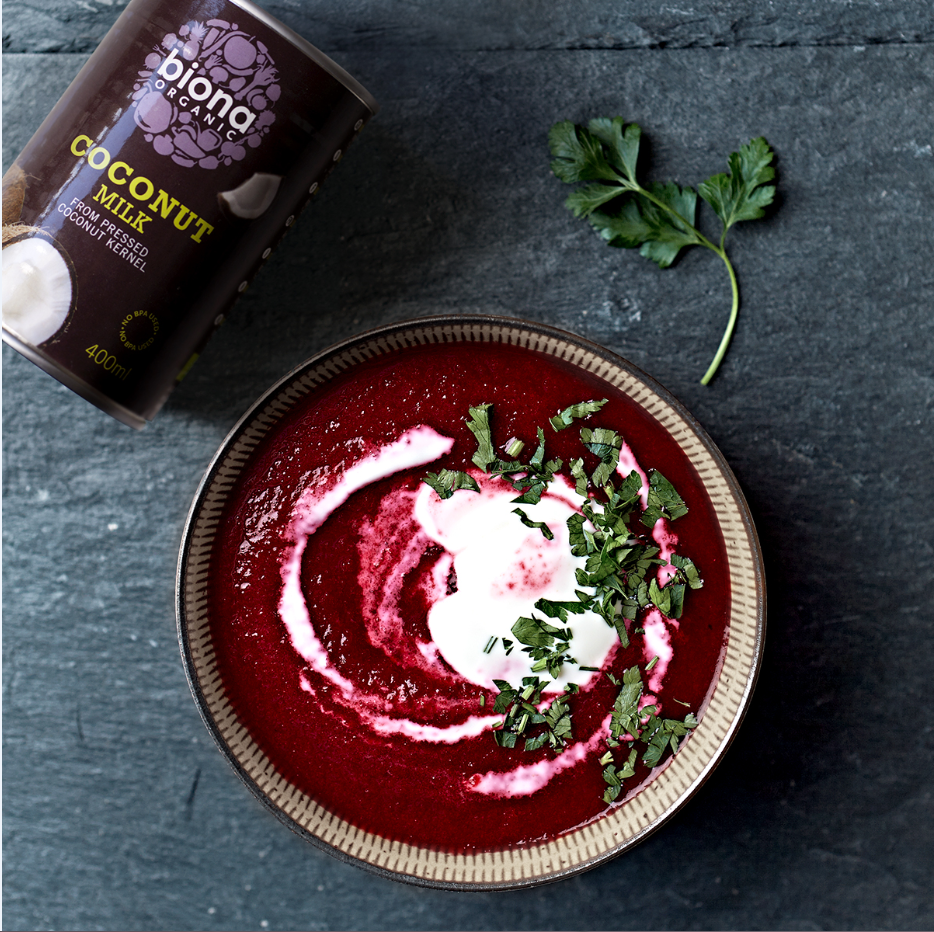 Ingredients
· 1 tbsp Biona Organic Coconut Oil
· 1 large onion, diced
· 3 cloves garlic, finely chopped
· 1 tbsp finely chopped ginger
· 500g beetroot, peeled and cut into chunks
· 600ml vegetable stock
· 1 can Biona Organic Coconut Milk
Method
· In a large saucepan, heat the coconut oil over medium heat and sauté the onion.
· Add the garlic and ginger.
· Add the beetroot and vegetable stock, and bring to the boil.
· Reduce heat and simmer for 10 minutes or until the beetroot is tender.
· Just before serving, blend the soup with the coconut milk until smooth.
Windmill products used in this recipe